Published on Friday January 10, 2020
Let us start by sharing a quote from Helen Gunnerson the proud  owner of the Eagle 44 "Willpower'
"A fantastic sail to Mornington, leaving our friends in a 50ft Beneteau for dead. She sincerely exceeds expectations. A very beautiful yacht with high quality built. Boy, she is turning heads! And Vicsail has also been brilliant with David being very helpful too".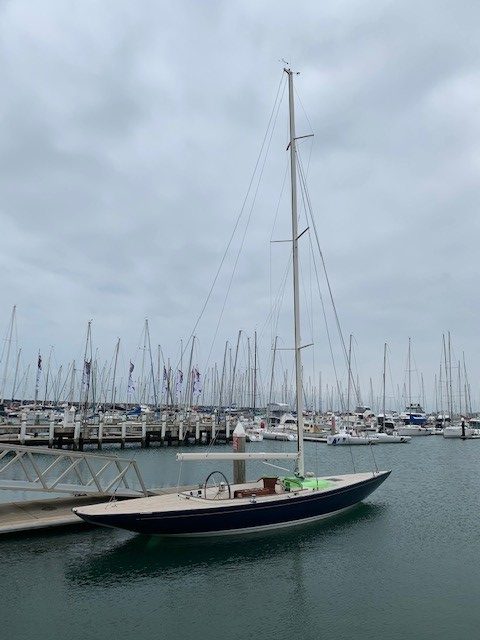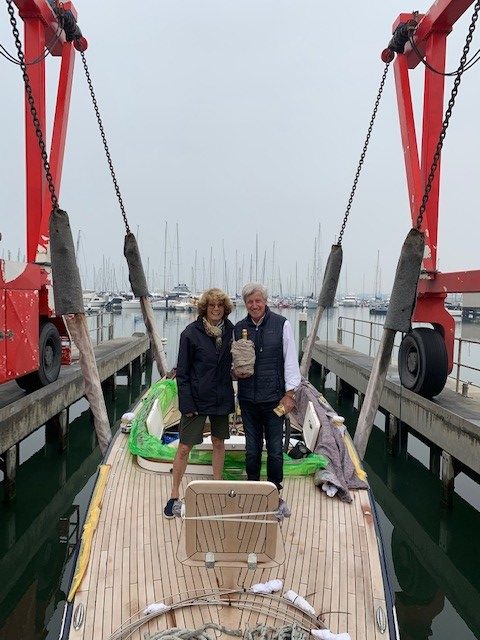 An overview of Eagle 44 "Willpower"
She came in by ship, beautifully packed up by Leonardo Yachts' team. "Willpower" arrived into Australia just before the new year. She then went down to Sandringham Yacht Club and within a week, she was sailing.
Our Sales and Projects Manager, David Sampson, was responsible for the completion of the work. The handover comprises of: putting the rig together, commissioning the boat by checking engines, connecting batteries and electrical fittings and fitting of the sails.
Arrival at SYC co-incided with The Laser Championships, thus a constant stream of people inspected the Eagle 44, all impressed by her elegance and beauty,
"Willpower" was finally sailing with Helen at the helm, learning about her new yacht ensuring all was ok.
After a week of work, Helen  sailed her Eagle 44 down to Martha Cove where the boat will be moored. David sampson with join the crew of Willpower for a  Saturday  race at Mornington Yacht Club.
Future plans for the yacht
She will finish this season at Mornington Yacht Club while her crew get to know the boat.
The Eagle 44 is channelling a lot of attention, with old and new clients reaching out to know more.. Good news is that she can be available for inspection by appointment through our office.
Leonardo Yachts: Eagles in Australia
"Willpower" is just the second Eagle into Australia, joining an earlier Eagle 36.
The Eagle 44 is the first one of the new breed which consists of the 38, 44 and 54. Our CEO, Brendan Hunt comments "The Eagle 44 is an exceptionally beautiful boat which exceeds all expectations and it so very  good to have another happy Vicsail customer".
If you are comfortable with your sailing and yachting,  looking to enjoy your yacht on the water with friends,  with its large and open cockpit, the Eagle 44 may be your perfect yacht.
The Eagle range are also competitive in club racing. "We see a very good future for these style of yacht in Australia; as per Leonardo Yachts objective: Less hassle more fun sailing..
In the sense of less hassle, we can add that being a most beautiful yacht of its size, she isn't too big to handle and not too difficult to moor. Everything is accessible, the helmsman can control everything as the yacht boats features such as electric mainsheet system, furling jib, electric winches for hoisting sails and more.
Some features of the Eagle 44
The Eagle 44 is designed by Dykstra Naval Architects and constructed with a selection of best materials.
Even though she can be single-handed sailed, she features a large cockpit for you to host up to 8 people with comfort and the interior features a double bed and electric toilet.
Some Specifications are:
Ready  to sail ,  the Eagle 44 is very well priced at EUR 267,500 ex-factory. Check out her brochure here.