Published on Wednesday February 5, 2020
Swan 46 Hull #1 "Troubador" is now on the market
A real gem, the Swan 46 Hull #1 "Troubador" is now for sale.
"We are delighted to have Troubadour listed at Vicsail! As the Nautor's Swan agent in Australia and New Zealand for more than a decade now, our team truly appreciate the special qualities that make a Swan. We even have true connection to the Nautor's brokerage network worldwide. Whether buying or selling a Swan in our region, Vicsail should be your first point of contact!", points David Sampson, our Sales & Project Manager.
And for the beautiful Swan 46 Hull #1, Sampson adds: Troubadour has proven itself as a blue water cruiser by sailing half way around the world. The current owner has loved this yacht, and we are certain to find the next lucky owner who will enjoy its offerings as a safe and reliable cruising yacht.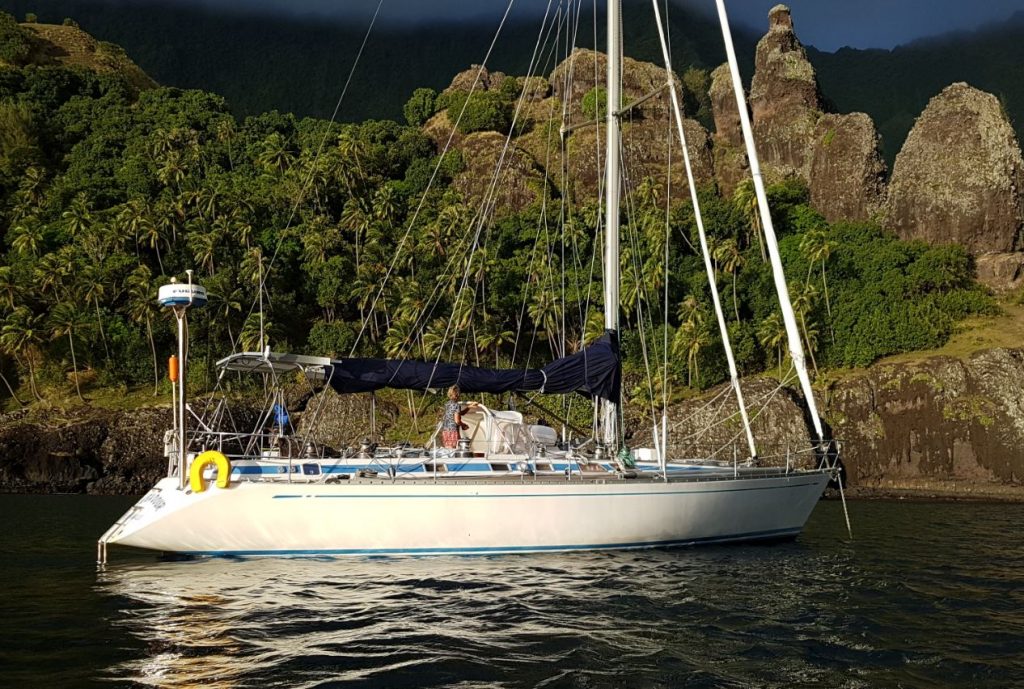 The adventures of Swan 46 Hull #1 "Troubador"
Gilles d'Ersu, proud owner of Troubadour, has shared with Nautor's Swan and Vicsail his experience on board his Swan 46. "In April 2010, my wife Anne and I became the lucky owners of Troubadour in Stamford Connecticut. A superb Swan 46, hull #1 of the German Frers design , with a new teak deck and a new Volvo engine. She had been delivered in San Francisco in 1983 and she won a few races on the west coast, including the SORC in 1985.
We then sailed to Saint Malo (France) with our children in 20 days and noticed with delight that Troubadour was a very good cruiser as well. The following two summers we cruised to Scotland to discover this marvellous country and, after that, we prepared to sail across the Atlantic Ocean heading to Patagonia.
We left Saint Malo in October and had to beat in Biscay bay in rough weather. Troubadour was a good choice since we could manage to escape from a threatening coast against a 45 knots wind, thanks to her long 5 tons lead keel. Our idea was to sail from 6 months to a year. Therefore, we crossed the Atlantic Ocean from Cabo Verde islands to Salvador in Bahia, then Rio de Janeiro and Piriapolis (Uruguay) where Troubadour was left on a hardstand.
During the fall of 2013 we sailed down to Ushuaia and this leg proved to be quite challenging. This because of the bad weather we met from Magellan Strait to Lemaire Strait. In less than 10 minutes we faced a 50 to 60 knots wind and during 24 hours we were reaching in a rough and dangerous sea, followed by small dolphins! Going down in the saloon after your watch was a great relief as you would enter a calm and steady place. You would then think it was only 25 knots blowing outside. This is a great quality of these older heavier boats.
Then Beagle channel appeared and the landscape was awesome. Cold and windy, this channel has good protection and you sail on a flat sea. Finally, we reached Ushuaia beating under the snow.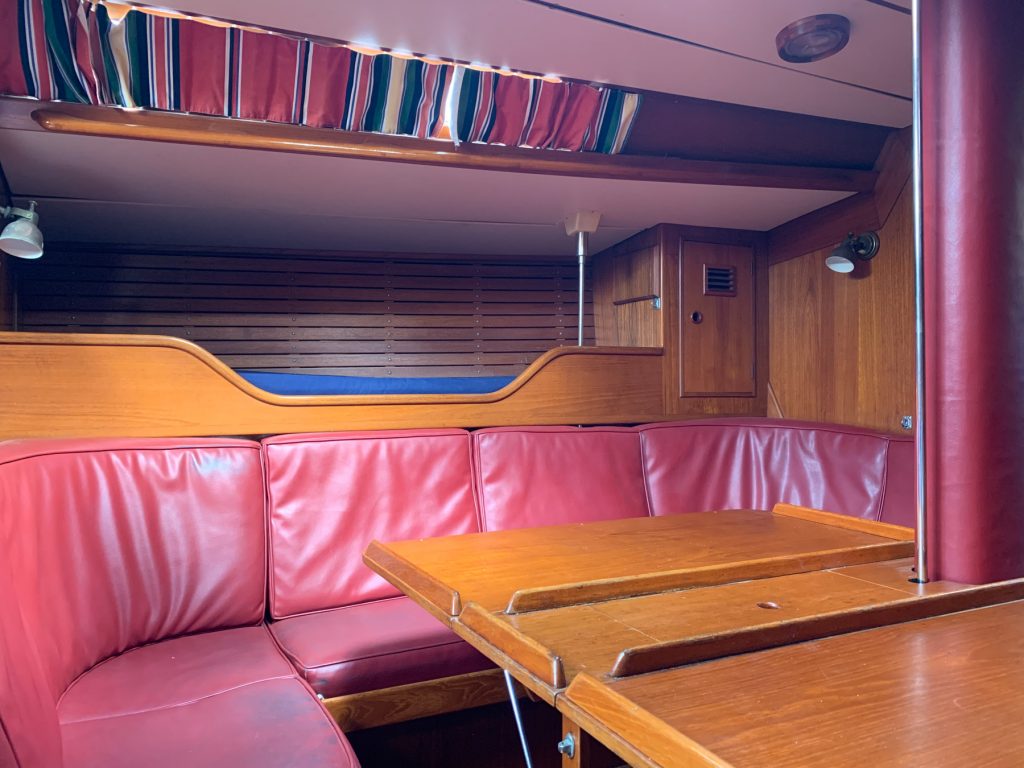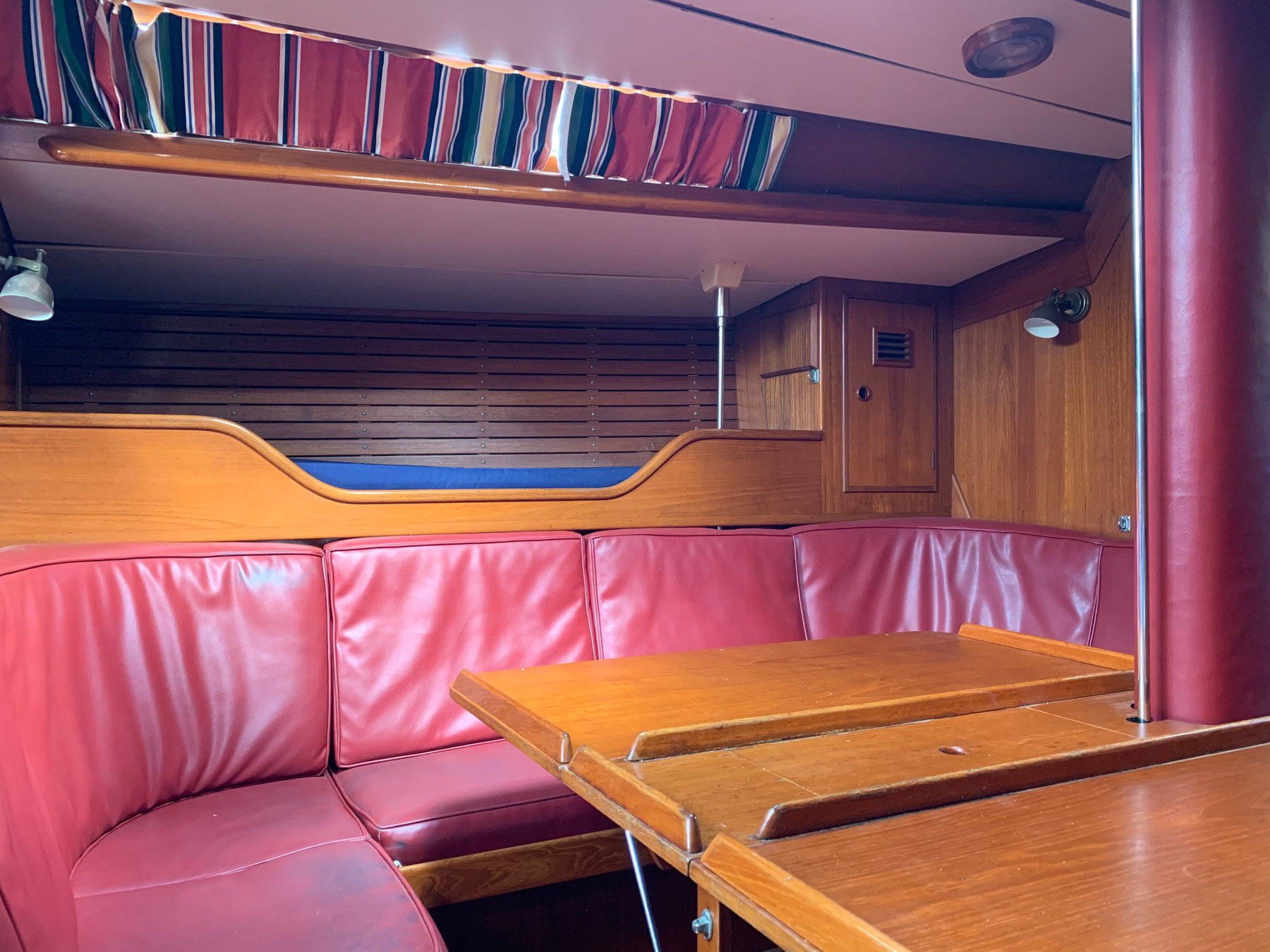 After a good rest, we sailed north along the Patagonian channels up to Puerto Mount (Chile). We were sailing in the daylight and we found protected "Caletas" (creeks) for the night. Sometimes the wind was too strong and we had to wait for a few days in a Caleta. It was a wonderful experience since one really feels the isolation in the middle of all that wildness!
The following years, Troubadour proved always to be a reliable vessel and we sailed amongst enchanting islands in the south Pacific Ocean: French Polynesia, Tonga, New Zealand, Marquesas' islands, Fiji, New Caledonia, ending our cruising in Sydney where the boat is now for sale. Along these many years, meeting a lot of people belonging to different cultures has been a very enriching experience…"
Some specs of "Troubador"
| | |
| --- | --- |
| Make Model | Nautor's Swan 46 |
| Designer | German Frers |
| Length | 14.32 m |
| Draft | 2.5 m |
| Location | Gold Coast |
| Price | $219,000 |
Subscribe and follow us on Social Media: Facebook, Instagram and Youtube Channel.