New McConaghy 75: Lightweight, eco-friendly and fully customisable.
Designed to offer contemporary on-water living with an apartment-like style, the MC75 is lightweight,
eco-friendly and, as with all models in the McConaghy Multihull range, fully customisable.
The progressive exterior lines follow those of other models in the Multihull series,
with an appealing flybridge that can be ranged forward in a more aggressive styling
or extended aft for a sweeping, sleeker look.
Some Features
Performing with an effortless grace even in light airs, the MC75 provides smooth sailing prowess with stability and enviable speed.
In 20kts of wind at 110 true wind angle, the MC75 is predicted to reach 21kts of boat speed with a code zero sail.
The MC75 benefits from an interior design by m2atelier, in a new partnership between McConaghy and the leading Italian studio.
​m2atelier identified home comforts as a fundamental feature for the MC75 and, as a result,
the interior takes on a particularly apartment-like feel with a more architectural personality.
The sophisticated environment offers a fantastic visual connection with the sea and great care has been taken to incorporate all interior essentials
and amenities in the most aesthetic and functional way possible.
Fully retractable windows and floor-to-ceiling glass create the perception of freedom,
with an infinite amount of visual space afforded to the owner and an enhanced, symbiotic relationship between inside and out.
Within, internal volume has been maximised and every space configured with distinct purpose in a layout that dispels all preconceptions of yacht interiors.
Boat Specs
Construction
E-glass/epoxy/foam sandwich with carbon fibre structural elements
Length
23.3 m
Maximum beam
9.8 m
Engines
2 x 150 HP
Fuel capacity
3000 L
Water capacity
1.200 L
Naval Architect
Ker Yacht Design
Interior Designer
m2atelier
Base Boat Price
$6.800.000 USD
5 Reasons to buy this luxurious yacht
Superior sea performance and sporty looking streamlined vessel
Hull forms achieve an optimum strength to weight ratio.
Accommodation layouts and saloon offer spacious living area.
Stylish interior designed by an award winning studio.
Light, fast and strong.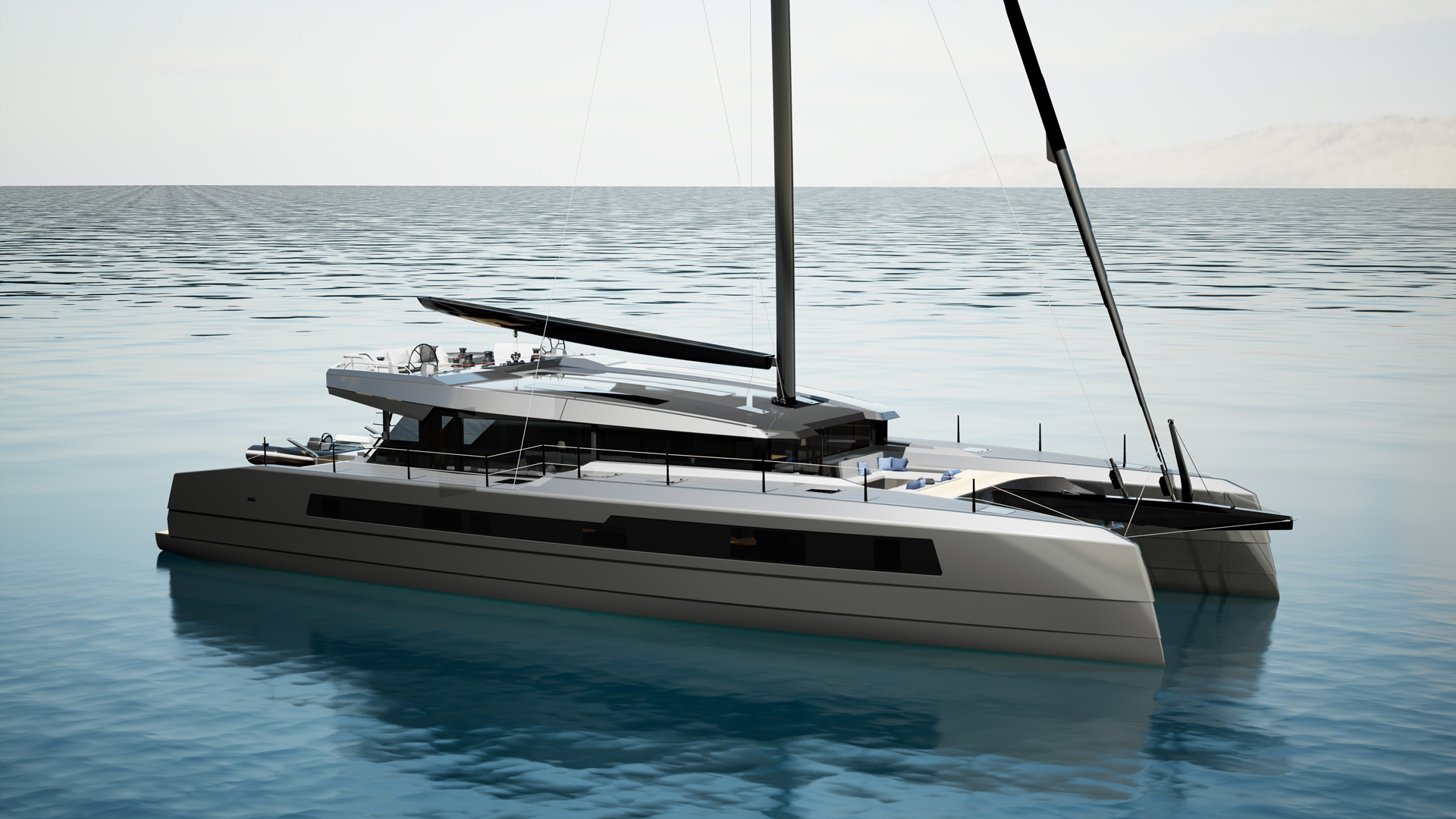 To find out more about this boat, please complete the following details.