A beautiful Briand designed for performance family cruising
At 20 meters long, the CNB 66 is the ideal yacht. She is large enough to be free of space constraints. Moreover, she still is on a good scale for a family crew that will be able to sail it to its full potential. The CNB 66 boasts a tender garage and the four cabins with shower rooms. All of it is part of the design brief. However, not in any way impair the fluent and harmonious lines drawn by Philippe Briand.
Furthermore, the CNB 66 presents a massive saloon. It occupies the entire beam and communicates with the galley by means of a subtle interplay of levels. When standing, there is an unobstructed view of the sea thanks to the vast panoramic deckhouse. When seated, the eye alights on the horizon through the huge hull ports.
The CNB 66 flowing and well-proportioned lines conceal exceptional volume, exploited with all CNB's expertise. In and out, elegance combines with simplicity through the maximum integration of equipment and fittings.
Read more here.
Boat Specs
Naval Architect
Philippe Briand
Length Overall
20.61 m / 67'61 ft
Maximum beam
5.51 m / 18'07 Ft
Displacement (light)
31,100 kg
5 Reasons to buy the CNB66
Deck is organised to facilitate manoeuvre, relaxation, security of crew and access to the sea
Modular furniture in the saloon offers flexibility to fit your need
The self-tacking staysail helps the shorthanded crew when tacking
The wide and practical transom is friendly user for the tender and ideal to go swimming
Smart use of space throughout the boat offers comfort and lots of storage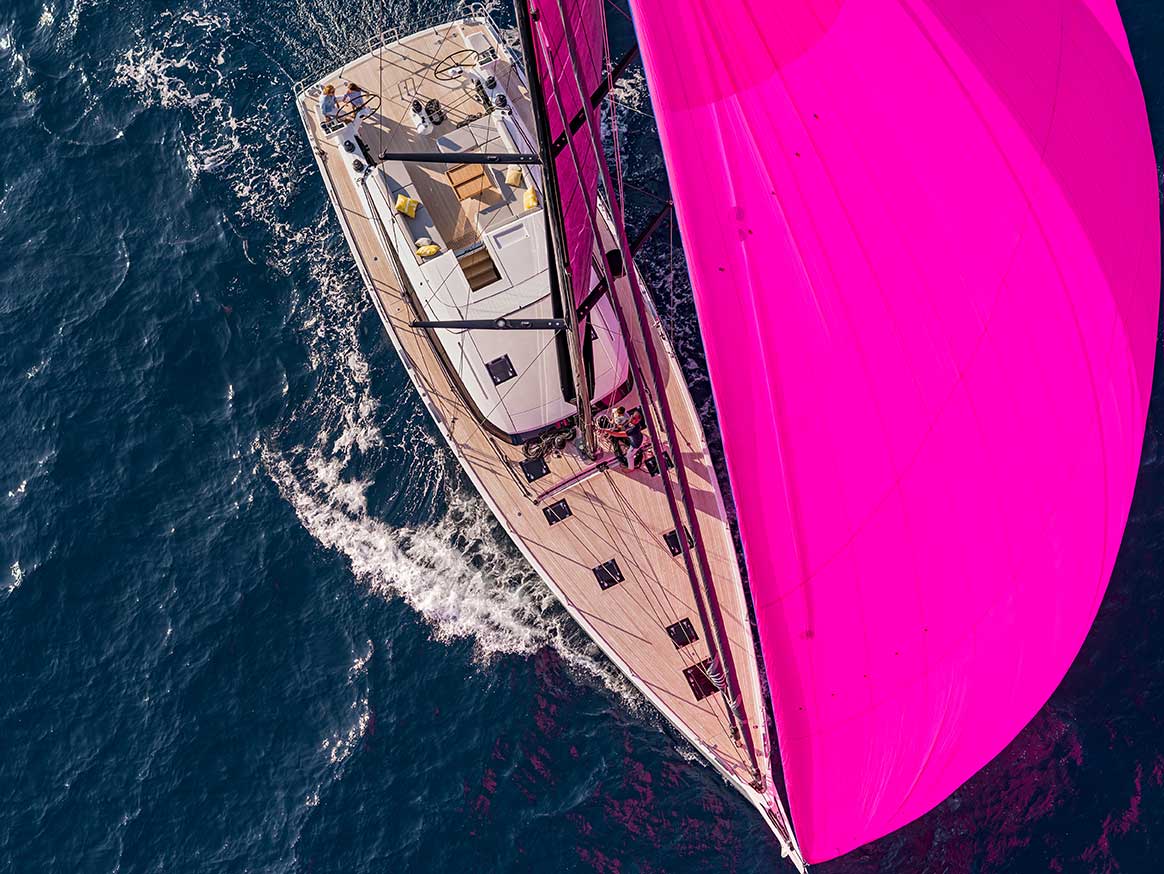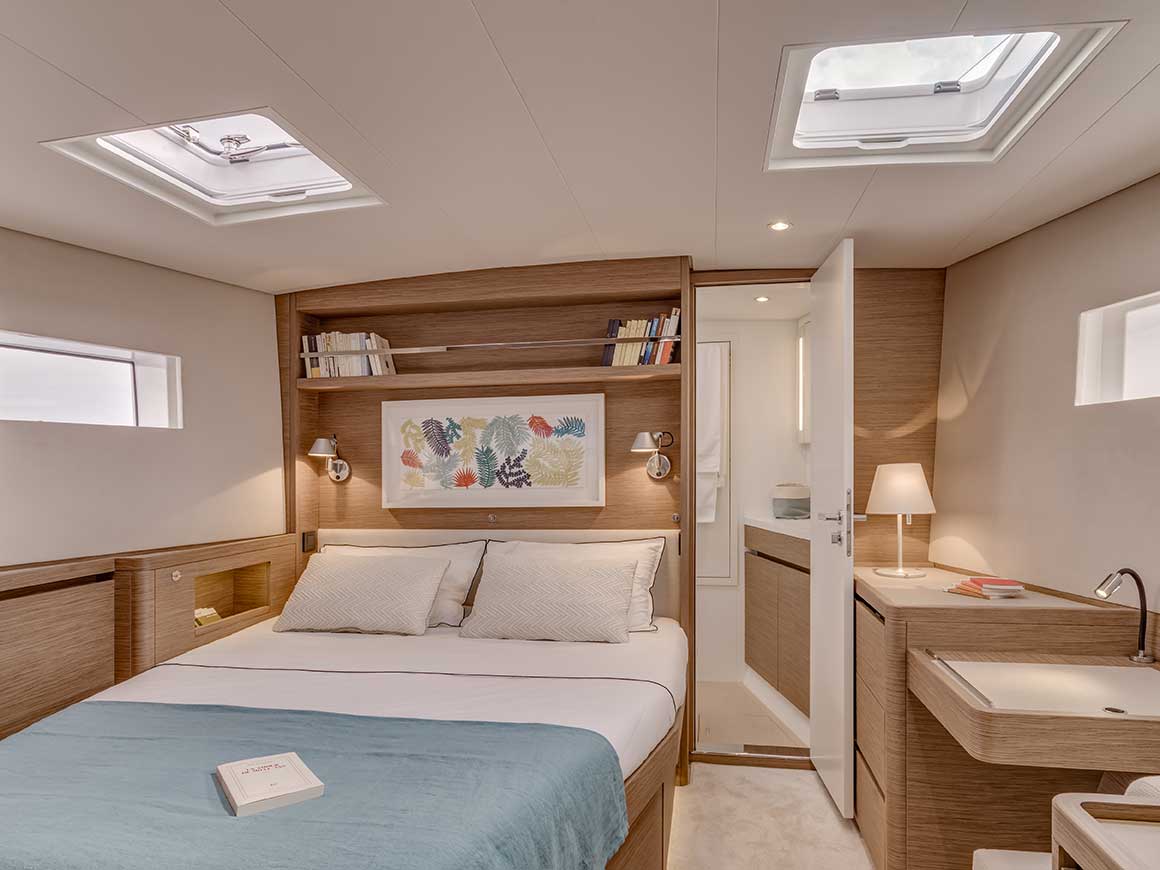 To find out more about this boat, please complete the following details.