Like new trailer for yacht. (boat not included)
A dual axle, solid trailer would suit daysailer, Etchell, Dragon or other. Custom built for a Borresen BB 10 Metre which is a 33 ft yacht weighing close to 2 and a half tons. The Borrensen is now in a berth and the owners will not need the trailer in future.
Perfect for a hard stand cradle as well as towing.
This trailer has a solid detatchable set of stairs for ease of access when working on your boat.
Electric  brakes, Spare wheel, sail box, mast rests , tie downs.
Towed from Brisbane to Sydney very comfortably with 2.5 tons of boat on it.
Expired registration.
$15,000.
Great value considering replacement cost.
5 Reasons to buy this boat
Dual Axle
Integrated, detatchable stairs
All alloy
Electric brakes
Tows superbly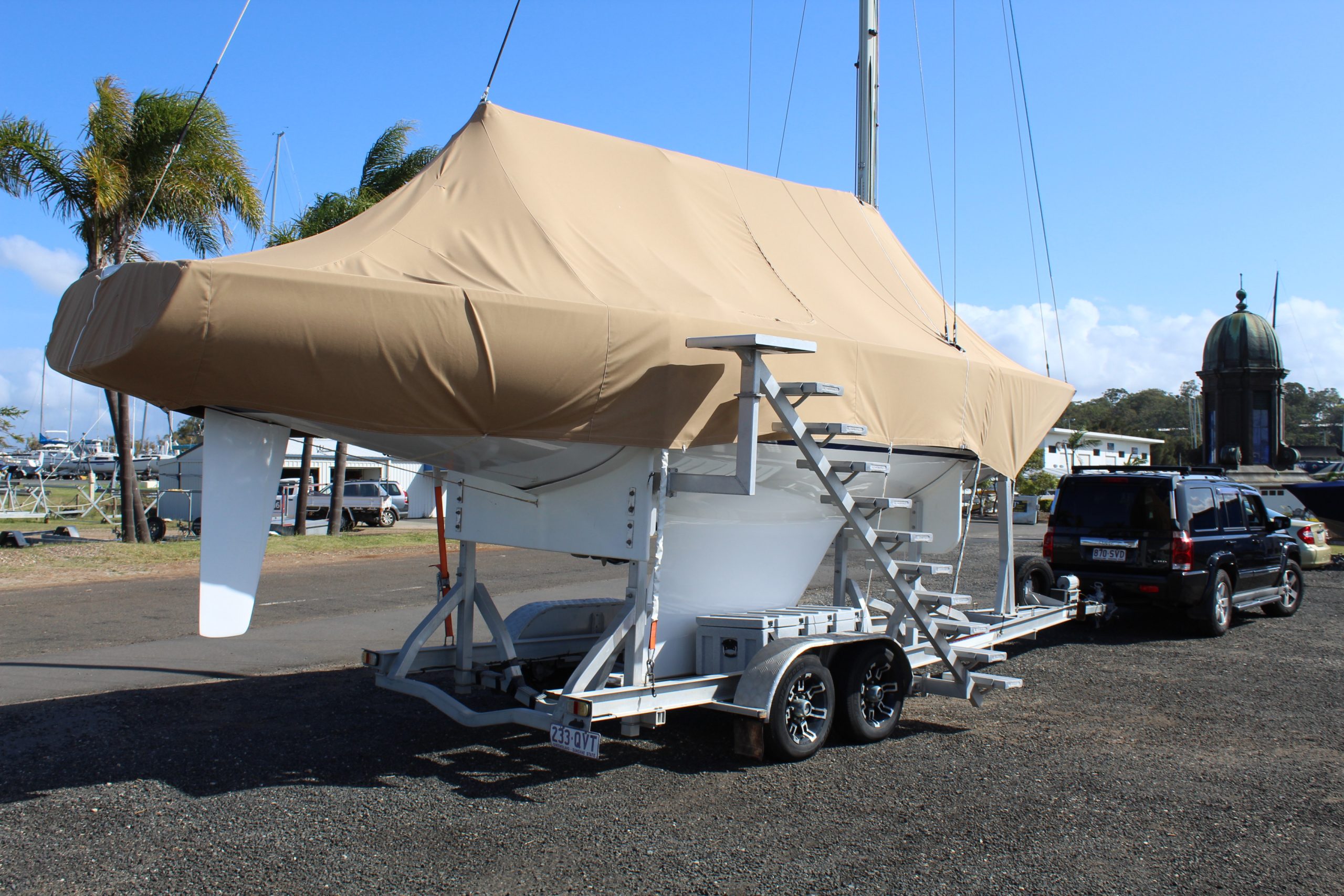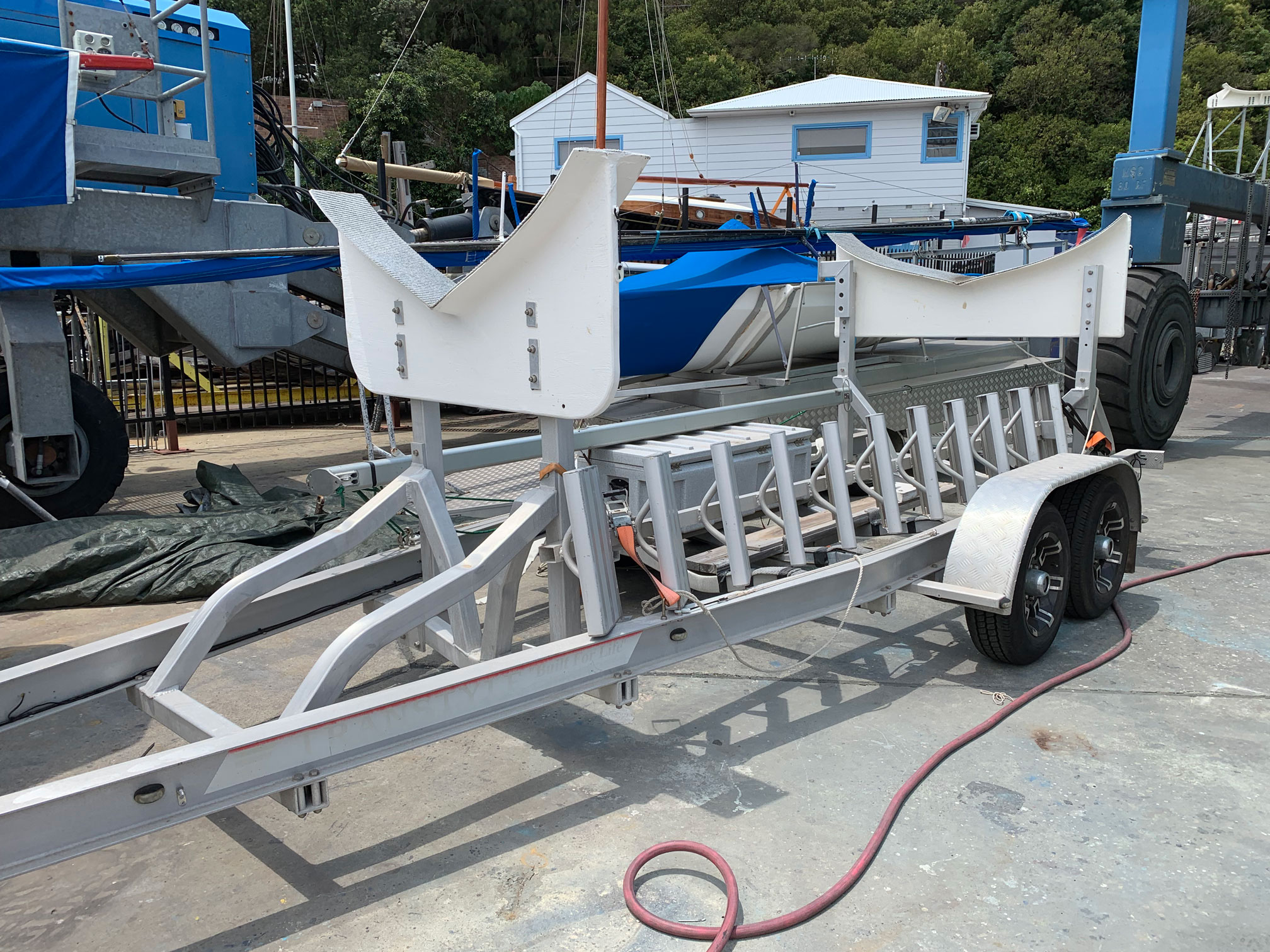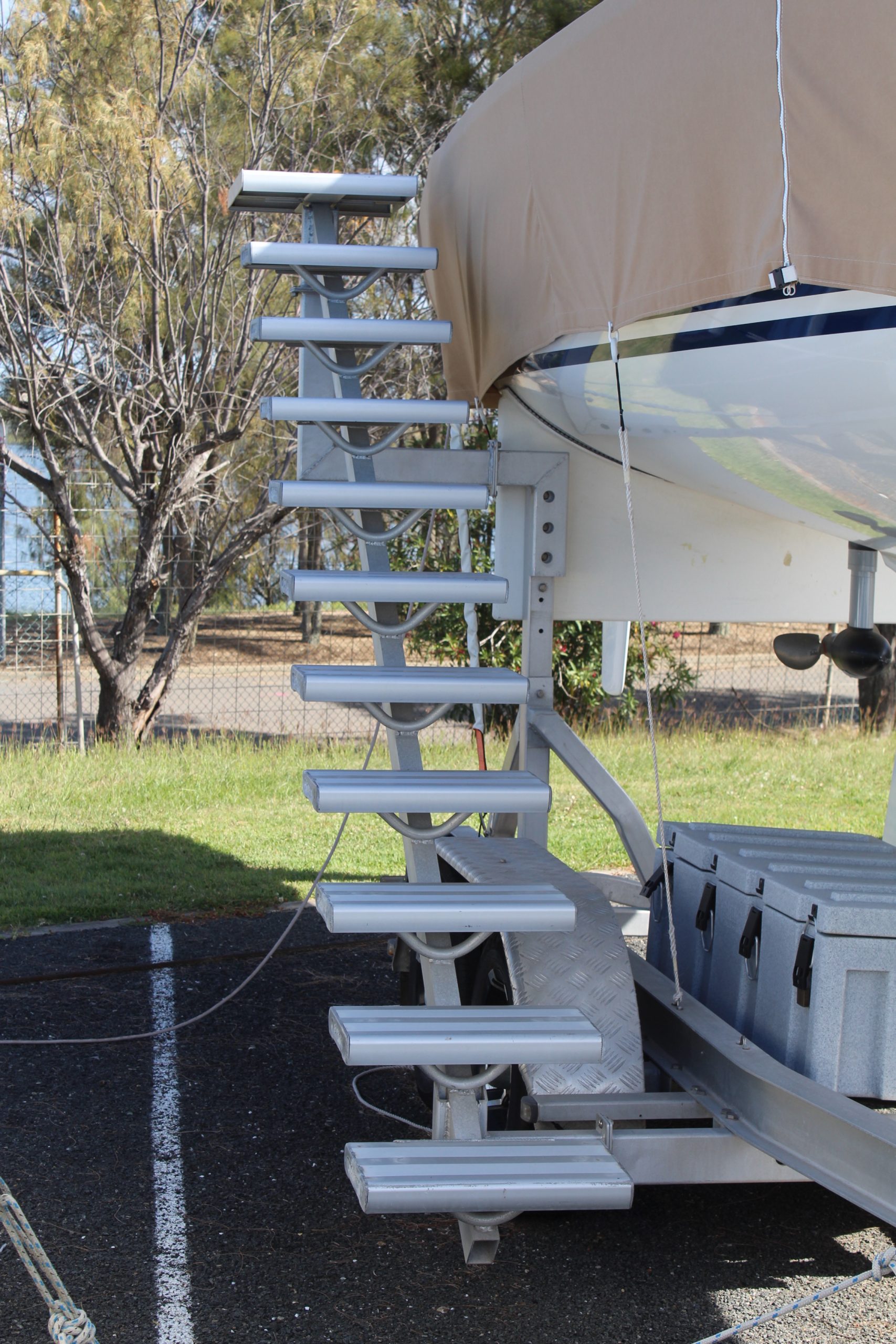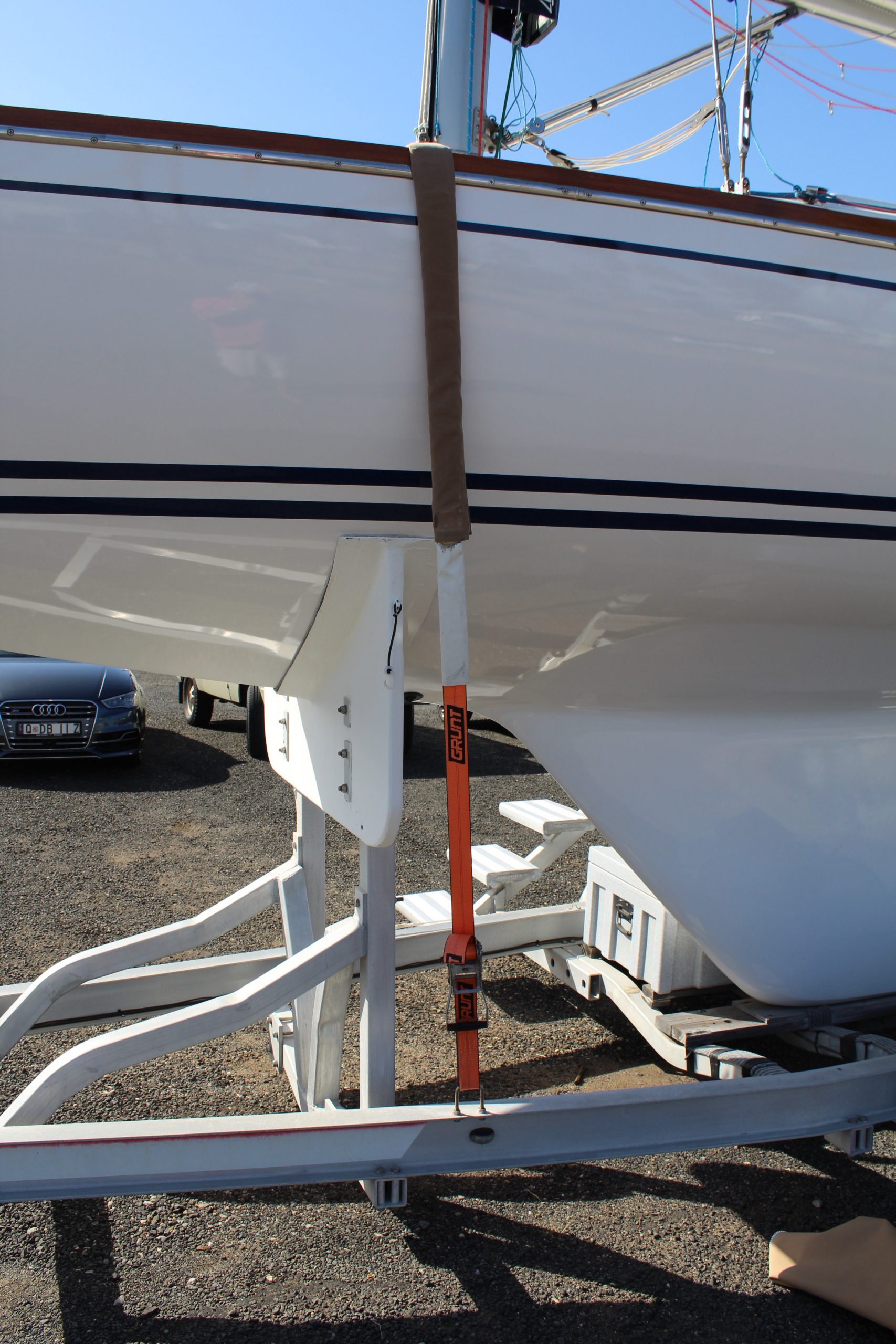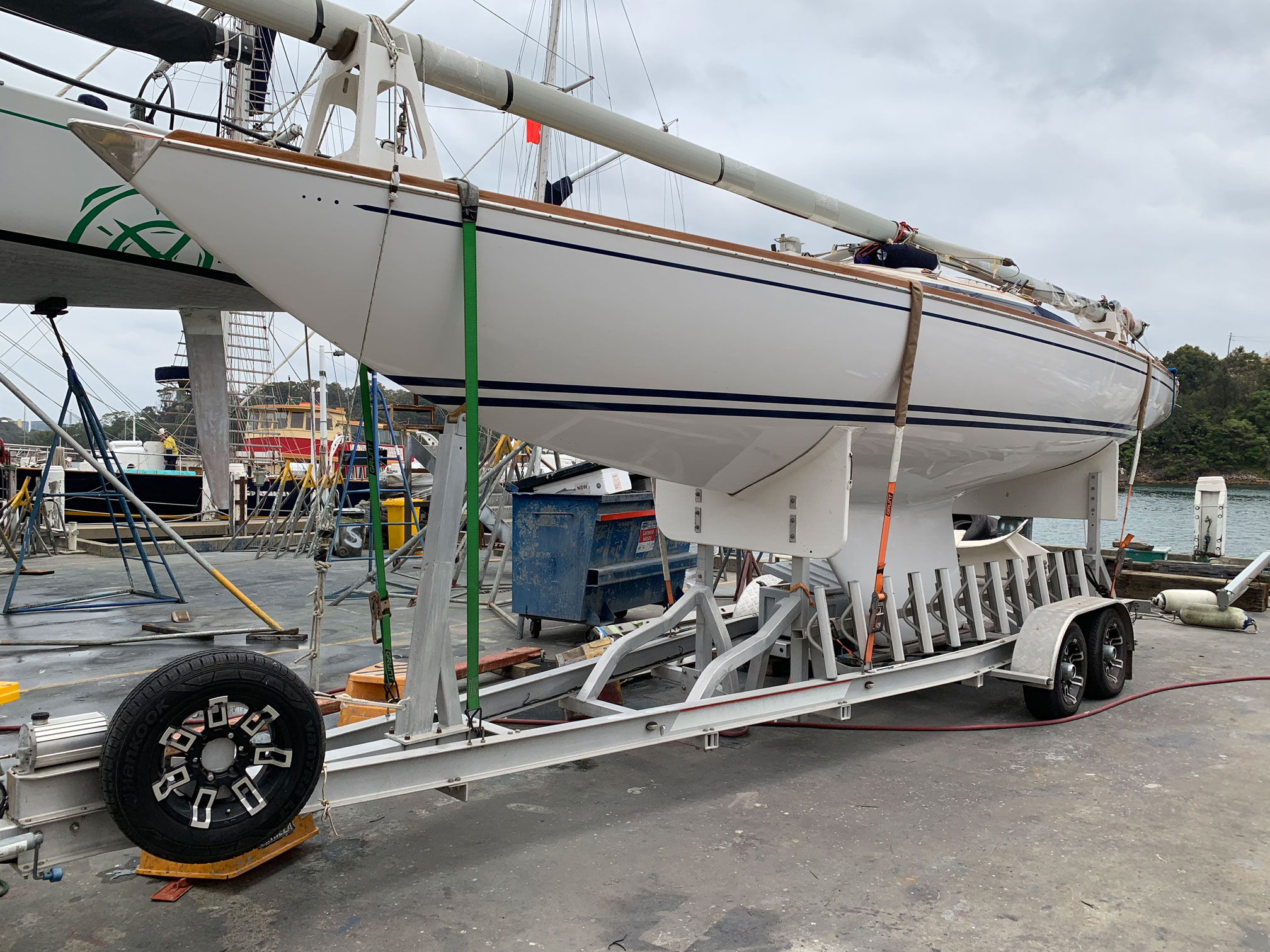 Boat Inventory
Region

NSW
Location

Sydney NSW, Australia
Disclaimer: Whilst every endeavour is made to ensure the accuracy of information provided, details are intended as a general guide to the vessel and its contents. Details are supplied by sellers and the accuracy of those details cannot be guaranteed by Vicsail.
To find out more about this boat, please complete the following details.