Vast, Fast and Furious
40 Sunreef Open Power day cruiser! Sunreef Yachts presented the first open foiling catamaran concept in 2014 during the Cannes Yachting Festival. Since that time company's engineers and designers have been developing the concept. In fact, the aim was to achieve the world's most technically advanced multihull luxury speeder available on the market. And winner of many awards!
Applying a multihull design to a day cruiser concept allows for the gain of a massive lounging space and extreme stability at high speeds. Naturally balanced, the 40 Open Sunreef Power doesn't require stabilising systems. Moreover, it provides a fast and safe navigation experience. A potential that this model explores to the fullest, as it is featured in both planing and hydrofoil version.
Some features of the 40 Sunreef Open Power day cruiser
The 40 Open Sunreef Power is equipped with dynamic inboard propulsion ranging from 2×435 HP to 2×860 HP. Therefore, it can offer an impressive speed potential of over 60kts. Taking speed to a higher level, the hydrofoil-equipped 40 Open Sunreef Power H offers multiple outboard engine configurations.
In addition, the innovative retractable hydrofoil system implements lifts the boat above the water when cruising above 25kts. As a result, the 40 Open Sunreef Power H can glide above the waves to attain speeds up to 60kts in foil borne mode. With the drag reduced to an absolute minimum, the boat also benefits from extremely low fuel consumption and long range.
A beamy alternative for classic day boats, the 40 Open Sunreef Power represents a new level of onboard comfort. Two lateral aft folding platforms enhance the already generous living space of the catamaran, creating perfect conditions to enjoy watersports. The volume below the aft sunpad conceals immense storage. In fact, it keeps water toys and diving gear at hand. The fit of the helm with sporty seats offers good protection. In addition, it's well equipped with a touchscreen to easily scroll through the boat's systems.
And more…
The bow-placed dining area uses the beam of the boat expertly, providing for a maximum of surface with adjustable tables and abundant seating. Depending on the Owner's wish, this part of the deck can be a comfortable cabin perfect for overnight trips. Big volumes are also available down in the boat's hulls to house a bathroom, an additional bedroom or utility room.
Also, premium audio-video systems and a great selection of tech gear, custom tailored upholstery and new layout solutions – the options to customise the future 40 Sunreef Powers are limitless.
Read more here.
Boat Specs
Construction
Composite
Length Overall
13.1 m / 43 Ft
Maximum beam
5.2 m / 17.1 Ft
Draft
0.7 m / 2.3 Ft
Engines
2 x 435 HP - 2 x 860 HP
5 Reasons to buy the 40 Open Sunreef Power
A multihull design on day cruiser, which allows for the gain of a massive living space and extreme stability at high speeds
High level of on board comfort: two lateral aft folding platforms
The bow-placed dining area uses the whole beam of the boat, featuring adjustable tables and plenty of seating
Large volume available below decks with the hulls housing a bathroom and an additional bedroom
Audio-video systems, technology equipment, upholstery and even the layout are all aspects that can be tailored to owner's wishes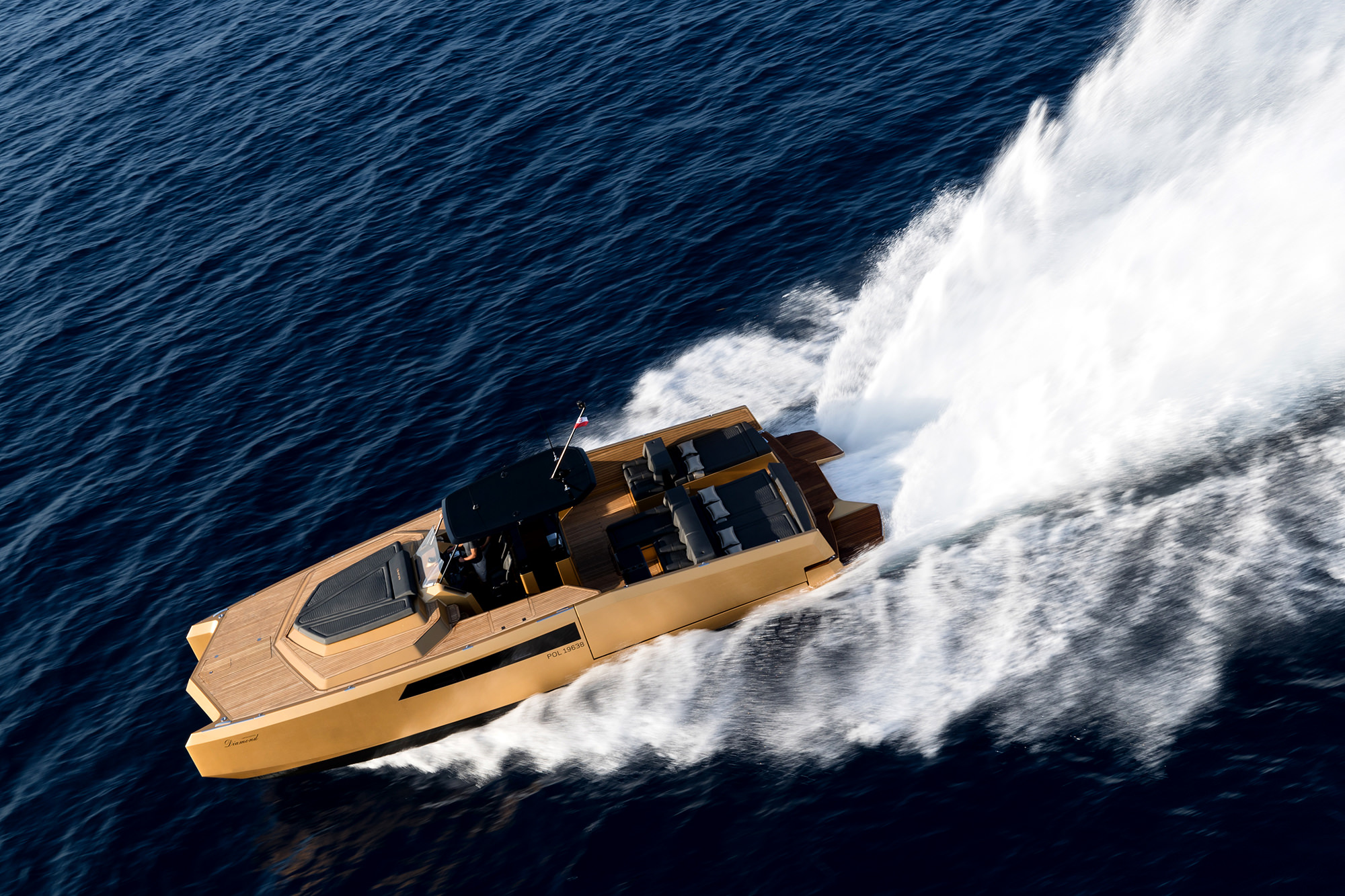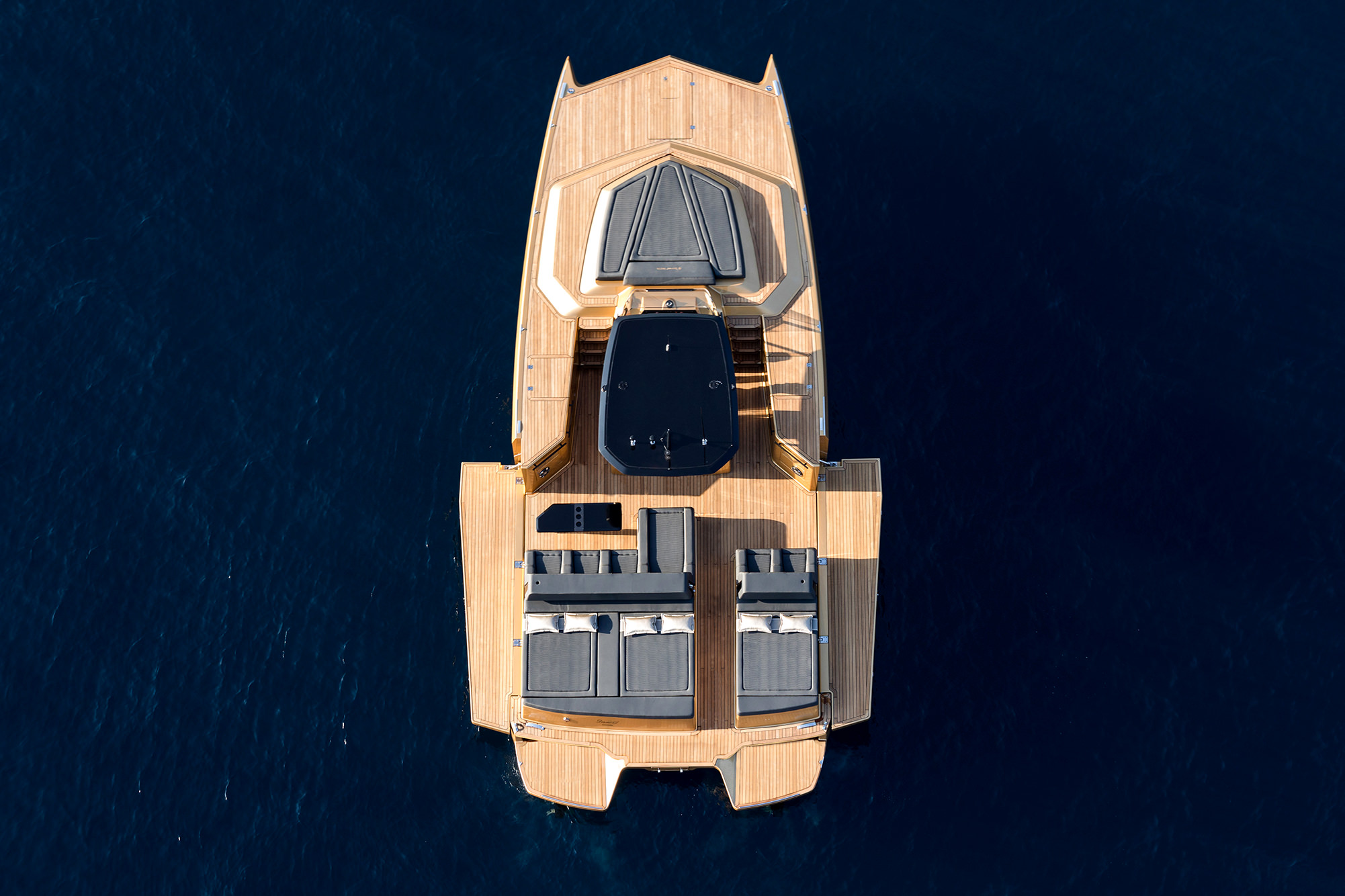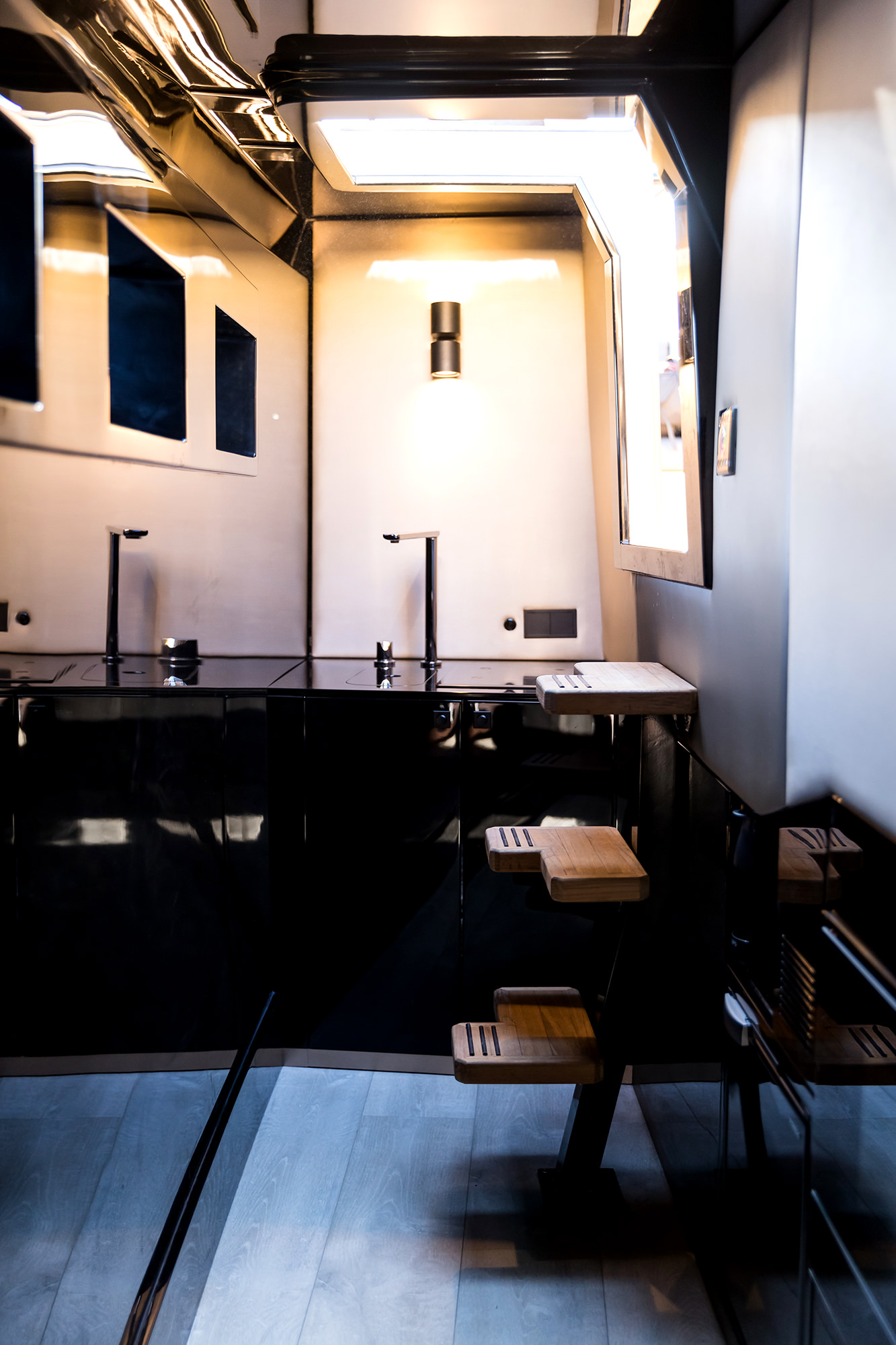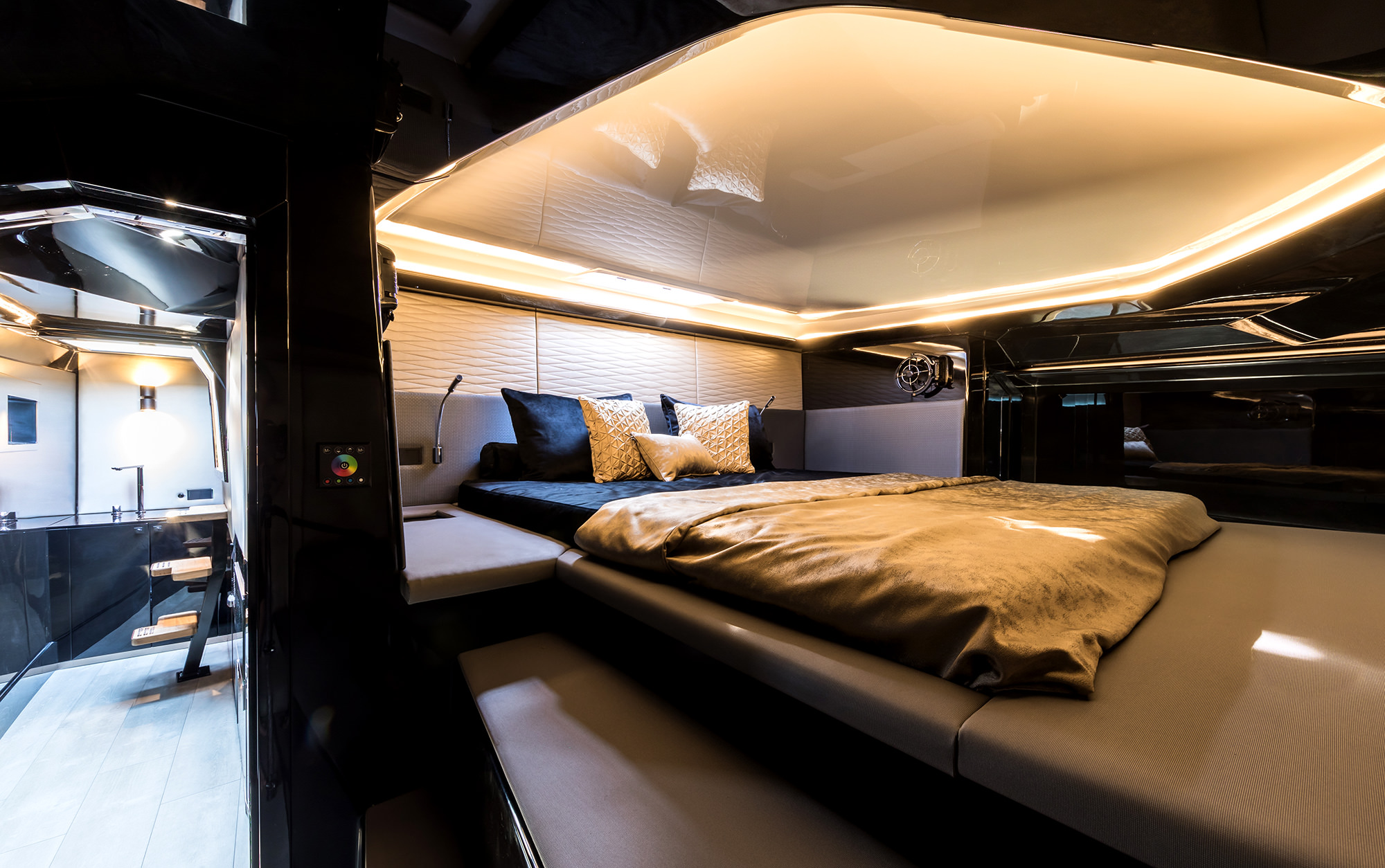 To find out more about this boat, please complete the following details.